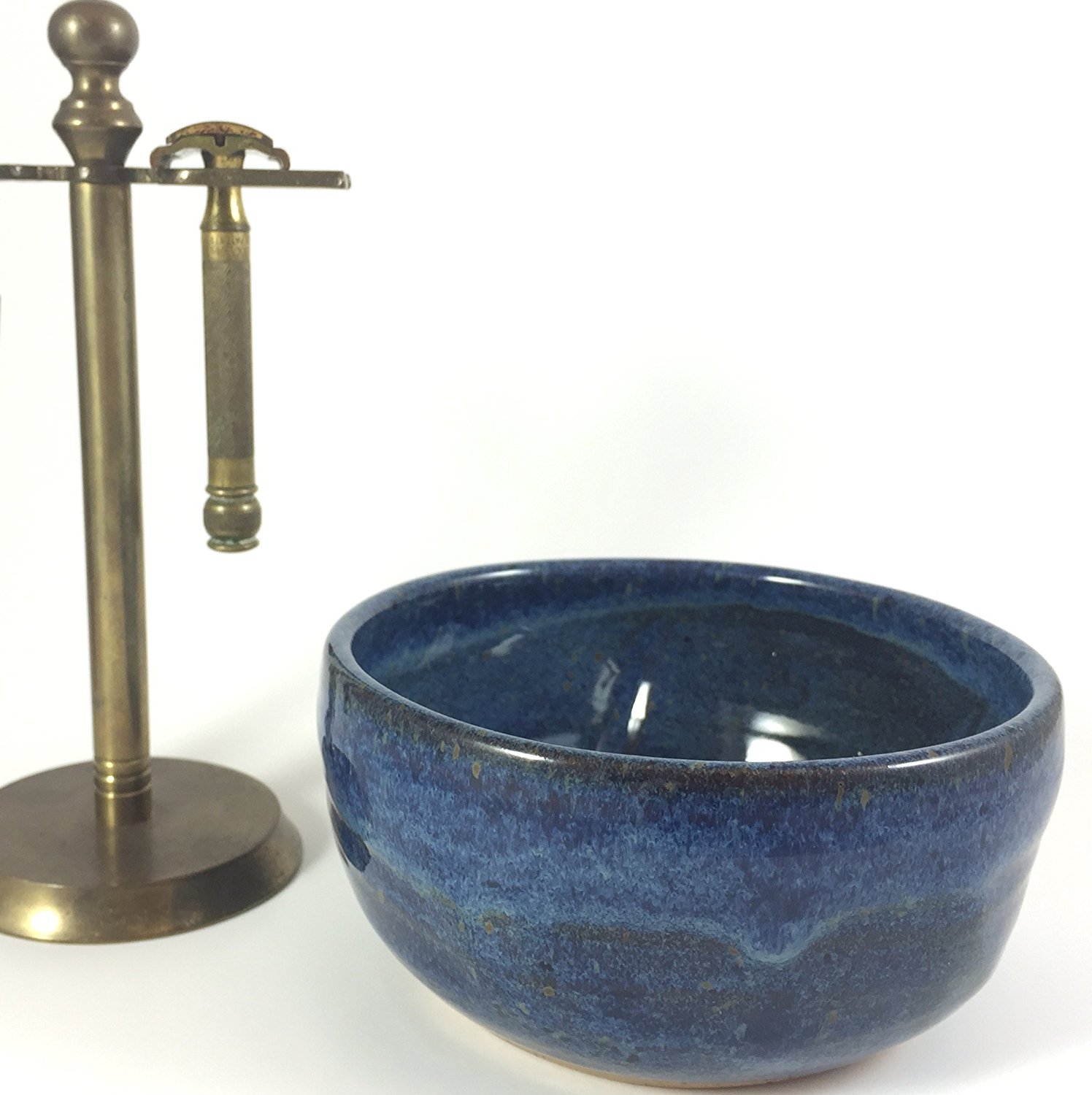 Handmade Large Blue Pottery Shaving Bowl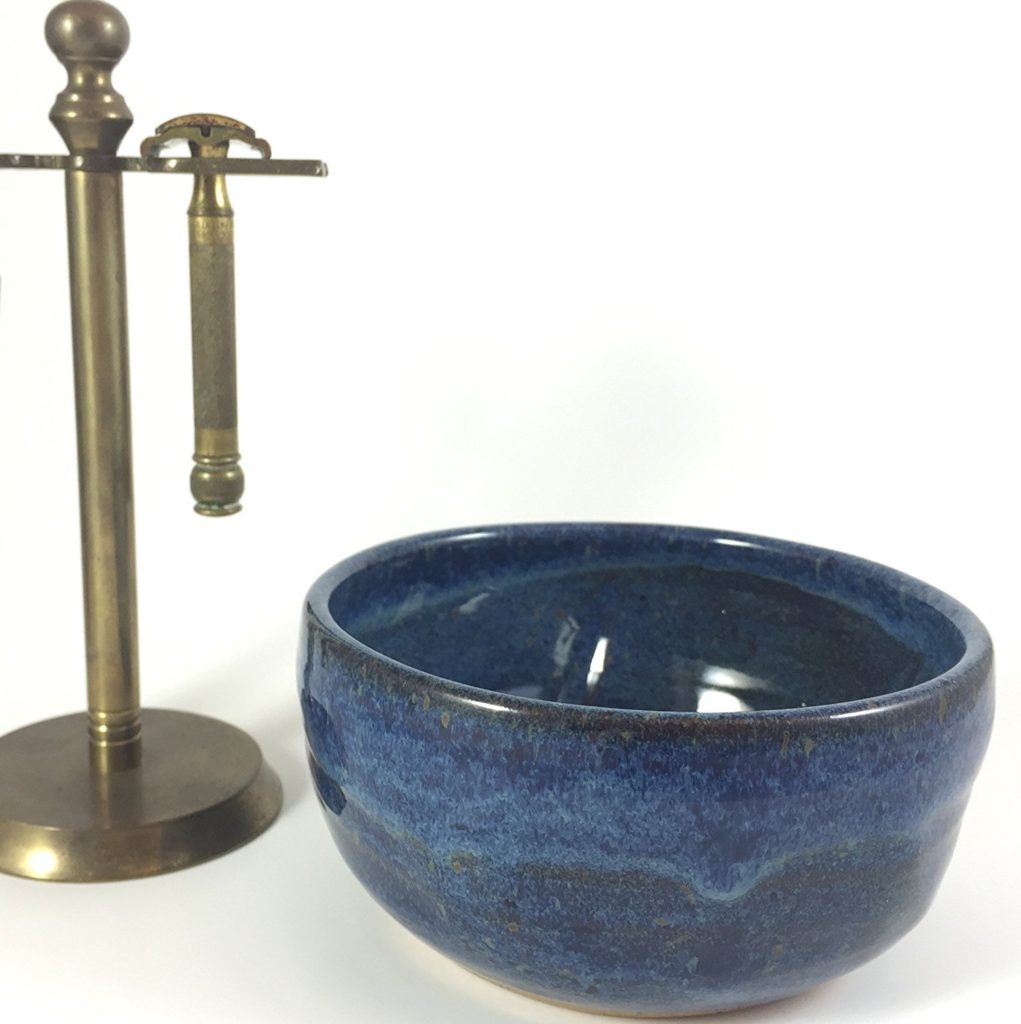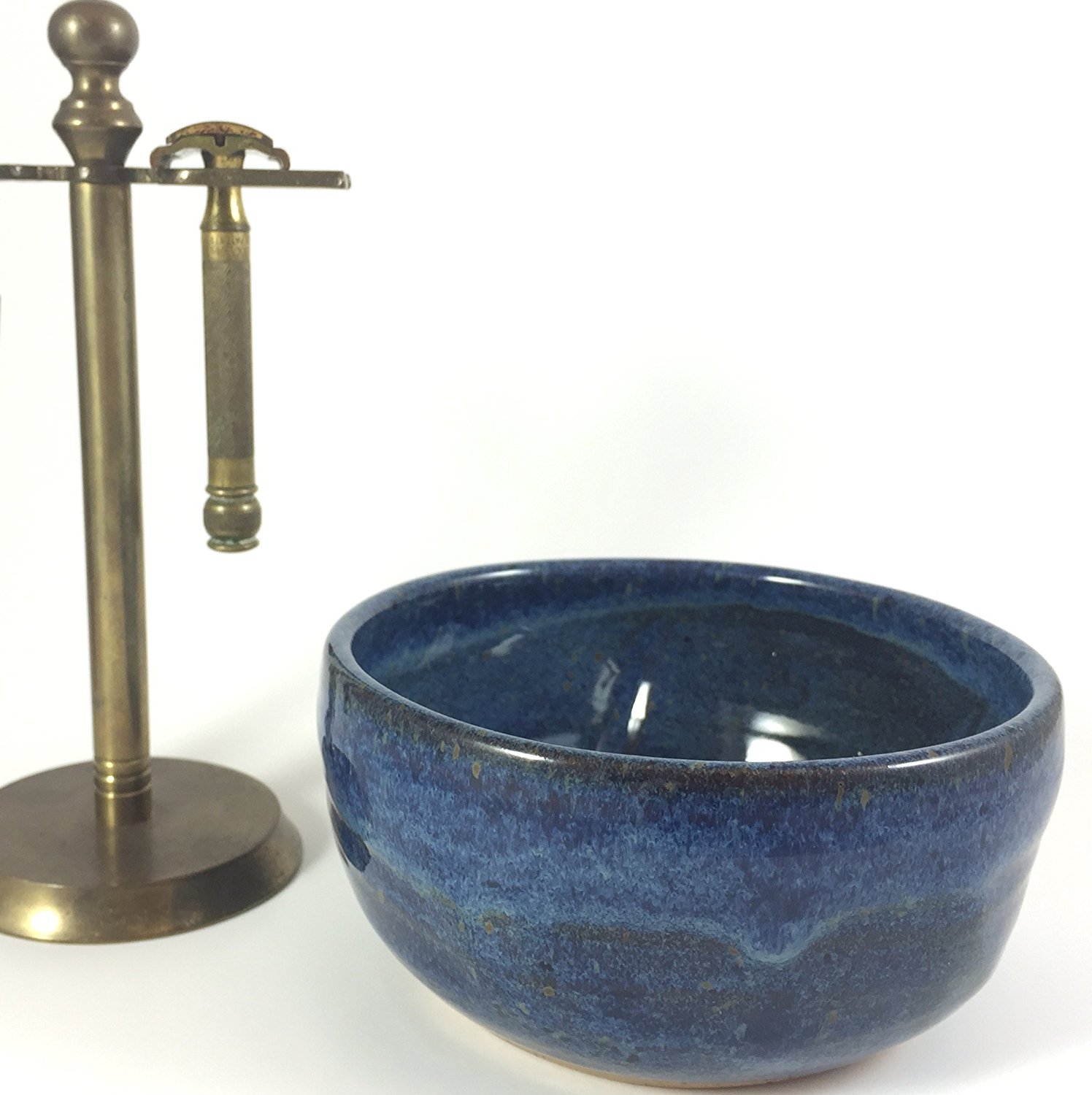 Made completely in the USA, this large pottery shaving bowl is hand-thrown and glazed in a beautiful floating blue. This larger bowl has creates a much volume of lather than the regular sized shaving bowls made by JaysClay. In order to compare the two different sizes offered by JaysClay, please see the picture that shows the regular size bowl nested in the large bowl (this listing). View the listing for the regular size bowl at www.amazon.com/dp/B0189QUHSQ. If you are interested in similar shaving bowls in different colors, such as purple, white and green, type JaysClay into the Amazon search bar and you will see the other items available.
The large bowl measures about 2 1/2 inches high and is about 4.75 inches wide. The soap & razor stand are not included, only the shaving bowl is for sale. This ceramic bowl is a functional piece and is dishwasher and microwave safe.
Customer Review from November 26
Finally the bowl I've been looking for! I bought this in my quest to find the perfect shave bowl for creating lather. This bowl works great and is the perfect size I've been searching for. Most of the bowls I've purchased were too small and smooth, which results in longer time to create a good lather as well as lather all over the place. This bowl is big enough to whip up a good lather and still fits in the palm of your hand. Plus the texture and design on the inside help build lather faster. I also liked to handwritten note from Jay, which I thought was a nice personal touch. I fill the bowl with hot water and soak my brush while I shower. The clay helps keep the lather warm. Very pleased. Thanks Jay