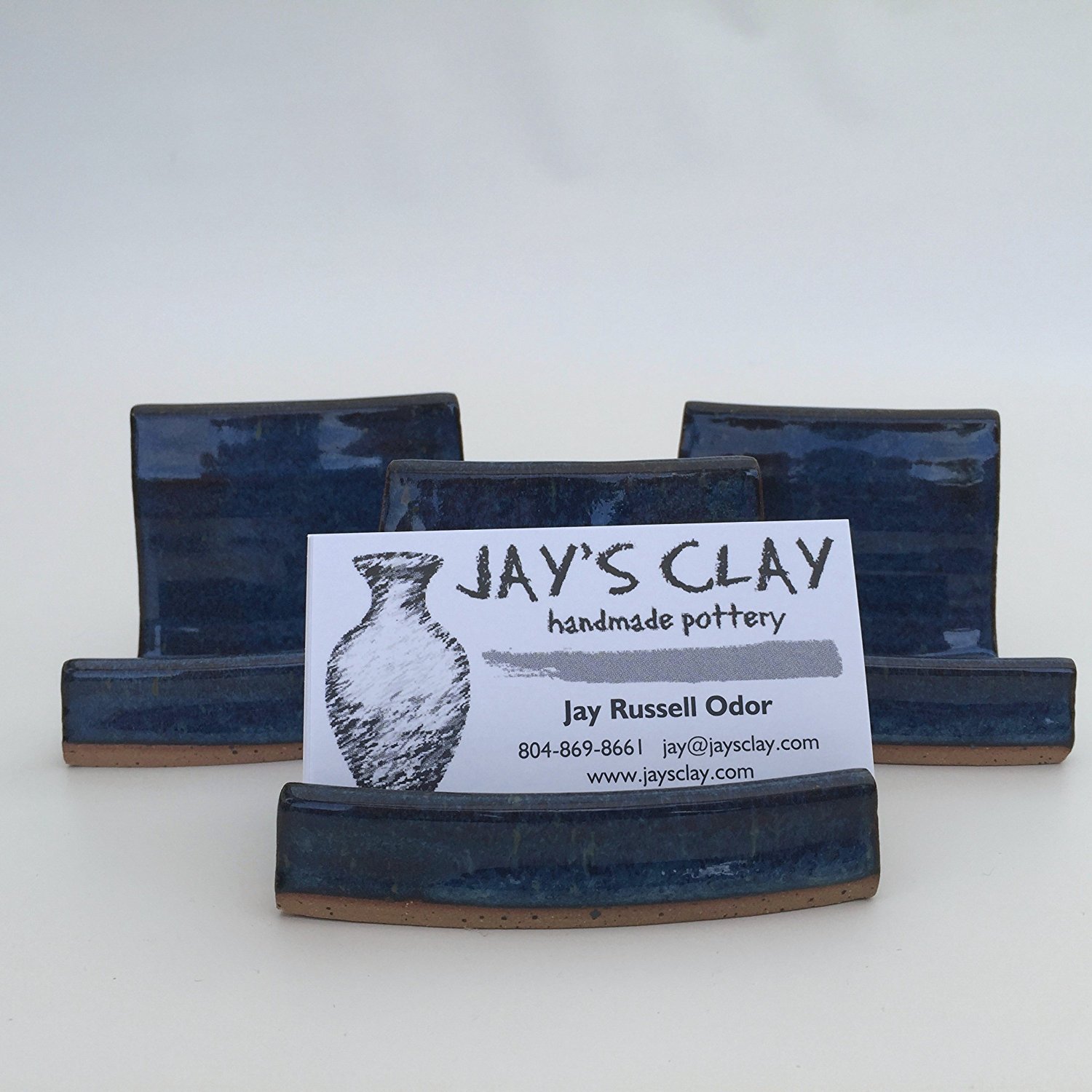 Business Card Holder – Handmade Pottery in Blue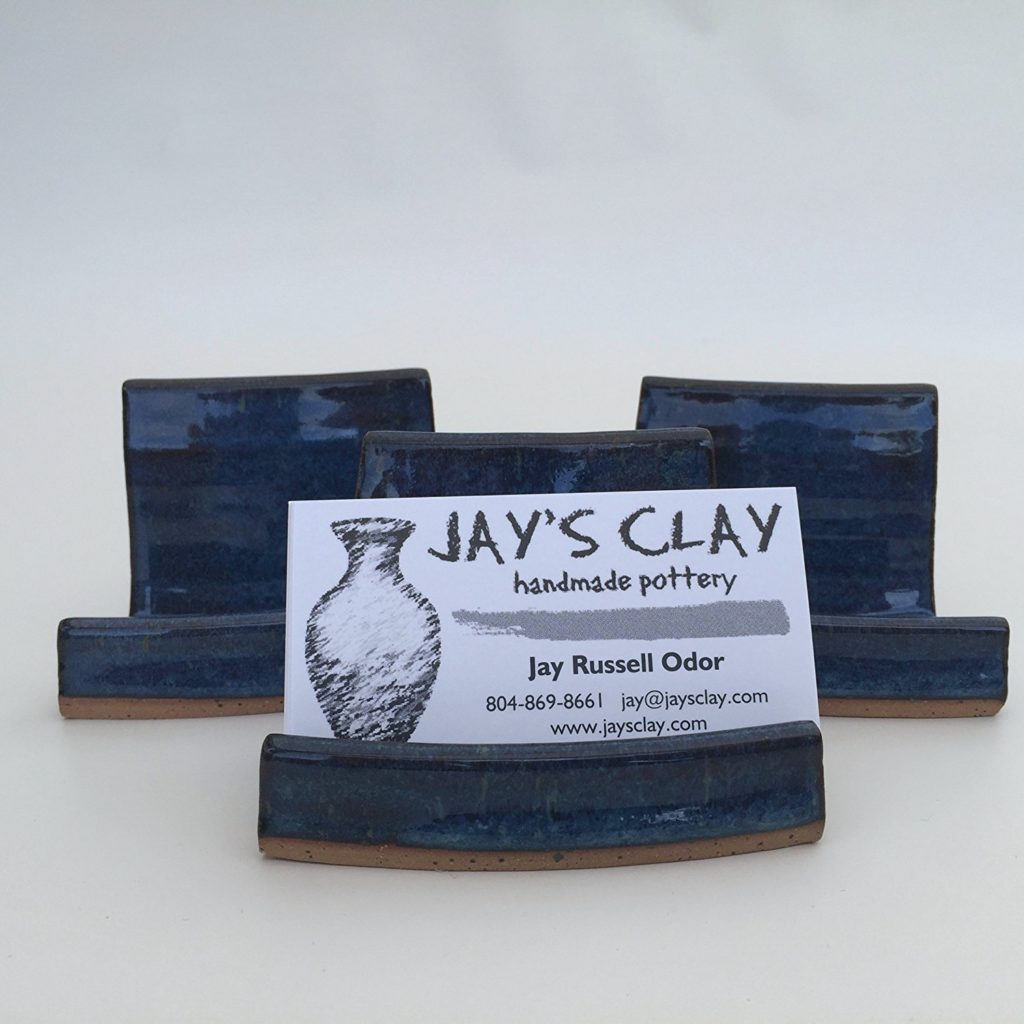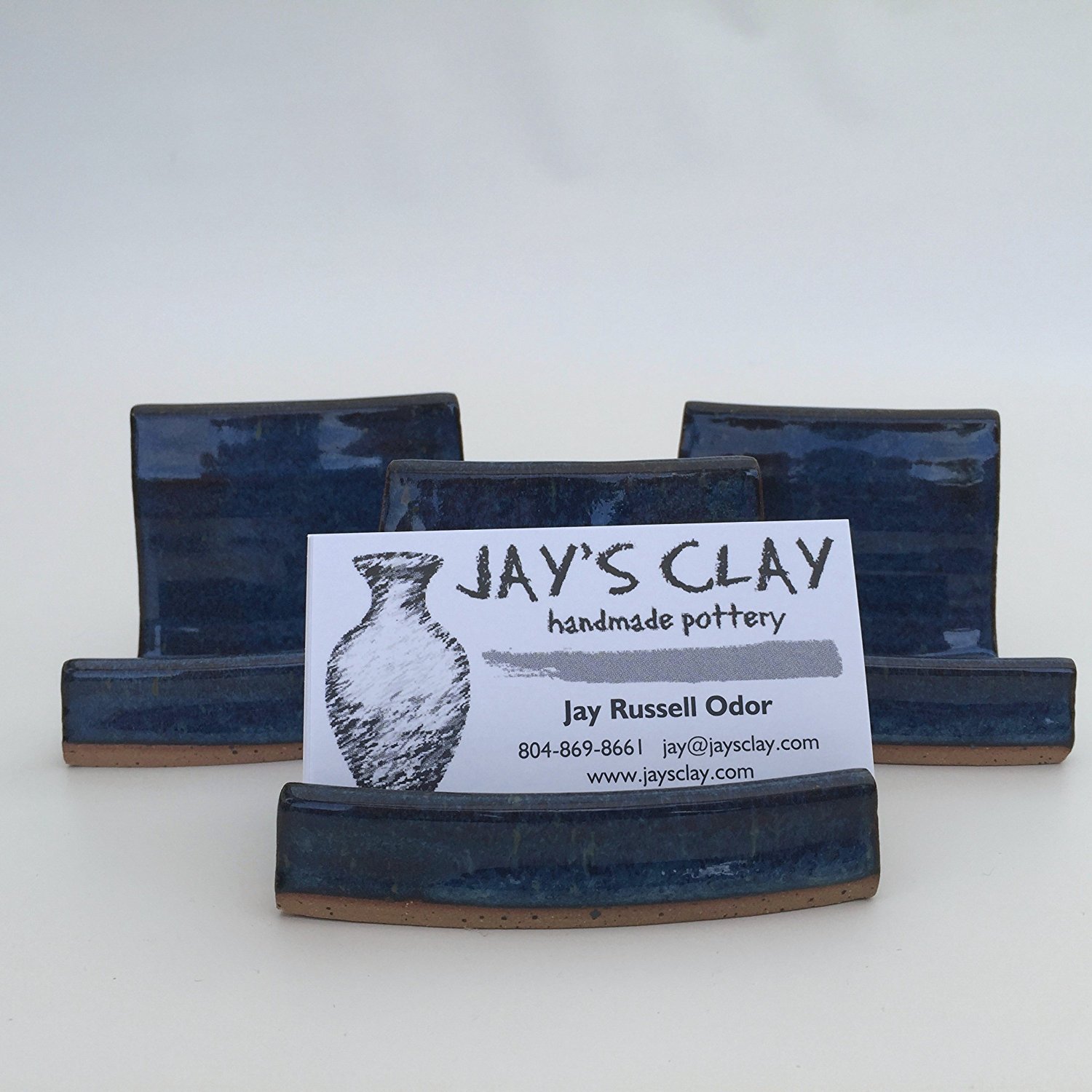 This business card holder is hand-thrown with a beautiful floating blue glaze. It is sure to brighten up your desk and assure that your important business cards are displayed in a way that shows your appreciation of beautiful, handmade art.
The bottom is flat and does not tip over. It easily holds 25 to 30 cards. The majority of information on your card is visible and readable. Often at my pottery shows when someone is taking my card, they pause and notice the card holder. It makes an impact. It is a perfect gift for co-workers or a new graduate.
This holder has also been used in the kitchen as a recipe holder and as a sponge holder or on a desk as a paper or calendar display.